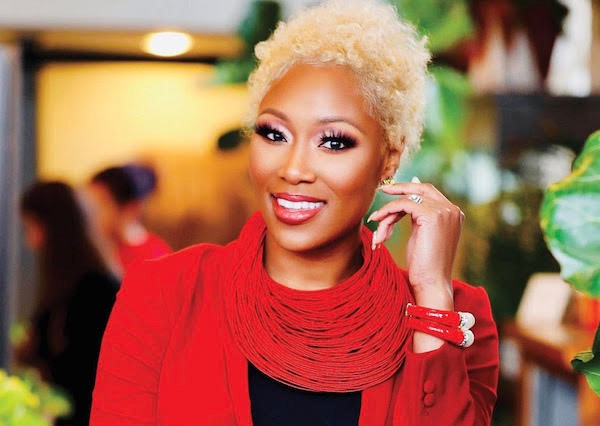 Richmond region lands 44 companies on Inc. 5000 fastest-growing list
The Richmond region has improved its standing on a list of the nation's fastest-growing private companies.
Forty-four local firms landed on Inc. Magazine's annual Inc. 5000 rankings, which were released this week and are based on revenue growth over the last three calendar years. That's up from 41 local companies on last year's list.
Richmond-based retail brand Sassy Jones once again topped all regional peers, reaching the 24th spot on this year's list with 12,736 percent growth. The company shot up in the rankings from last year, when it was in the 75th spot with 4,516 percent growth.
Sassy Jones leadership could not be reached for comment on Tuesday.
The rest of the regional crop included everything from veterinarians to vape shops in Richmond, Henrico, Chesterfield, Colonial Heights and elsewhere.
VetEvolve, a veterinary company, earned the No. 2,264 rank on the list with three-year growth of 188 percent.
The company was founded in 2014 by Paul Habenicht and Nick Lodestro. It's the first time the company has received this kind of national attention.
"We've been growing since we started," said Habenicht. "We started from zero and have grown to over $30 million in revenue. We've enjoyed some fast growth."
Habenicht said that part of the company's success is making sure employees are looked after and focusing heavily on payroll and inventory management and making sure that everything is being handled correctly.
"The growth is a byproduct of the way we do things. We're a people business; we have providers and they're out talking to clients and they have a very hard eight-hour day. To be a veterinarian is hard. We need to support them, and if we're putting them in a position where they can do their job then the business will grow," he said.
Vape Guys, a manufacturer and distributor of vape and CBD products out of Colonial Heights, made the Inc. list for at least the third year in a row. This year it ranked No. 4,065, with 75 percent growth, down from a ranking of 1,252 in 2020 and 518 in 2019.
Vape Guys owner Yan Gleyzer said the growth slowed because of the pandemic.
"We lost a lot of our accounts that completely went out of business. Our exports used to go to places like Iceland, South Africa and Israel, and those countries got hit by COVID and locked down with no imports or exports. Without COVID we would have been at least 200 percent up," he said.
The prior years before the pandemic were fueled by hitting the road to win accounts, and keep product moving, as well acquisitions.
"My sales team and I were traveling all over the world to trade shows picking up new accounts. Through customer service and product fulfillment, we were able to grow fast," Gleyzer said.
But in the past couple of months since things have begun to reopen, Gleyzer said growth is on another fast trajectory with revenue up by 100 percent a month. He said the company is on track to double last year's sales this year.
He said the COVID-era issue of difficulty finding employees is also starting to fade.
"Now, we're finally able to recruit more and more people. We've hired 15 more people just to keep up with the demand," he said.
From here, Gleyzer said, they're shooting for another 100-200 percent growth per year. It recently acquired another company in Texas and is expanding its network in Dallas.
"We hope to keep expanding and be a leading distributor in the country," he said.
Beyond Richmond, there were 310 Virginia-based companies on this year's list. The top was Olympic Media, an Arlington-based firm that reported 20,330 percent growth.
Outside of the commonwealth, the fastest growing company in the nation was California-based staffing firm Human Bees with 48,345 percent growth.
Click here for the full Inc. 5000 rankings. and see below for the list of Richmond companies.
| | | |
| --- | --- | --- |
| Company | Inc. 5000 Ranking | Growth Percentage |
| Sassy Jones | 24 | 12,736 |
| CLOTH & PAPER | 242 | 1,858 |
| Dobrin Properties | 453 | 1,073 |
| Spinnaker Consulting Group | 519 | 941 |
| Terazo | 579 | 838 |
| Blue Ocean Brain | 1.057 | 458 |
| Team Keeley | 1,095 | 445 |
| Old Dominion Mechanical | 1,246 | 386 |
| Executive Placements | 1,375 | 345 |
| Forsyte I.T. Solutions | 1,455 | 325 |
| Practice Promotions | 1,762 | 259 |
| Conserva Irrigation Franchising | 1,802 | 252 |
| Capital Square | 1,817 | 250 |
| United Real Estate Richmond | 1,832 | 248 |
| VetEvolve | 2,264 | 188 |
| Paymerang | 2,373 | 178 |
| Elite Force Holdings | 2,465 | 170 |
| Oakhill Investments | 2,482 | 169 |
| RPM-RVA | 2,514 | 167 |
| Genesis Consulting Partners | 2,550 | 163 |
| Brandito | 2,662 | 153 |
| The Hilb Group | 2,721 | 148 |
| Cava Companies | 2,786 | 143 |
| Keeping Current Matters | 2,806 | 142 |
| Simple Thread | 2,825 | 141 |
| Avertest | 2,861 | 138 |
| ProfitOptics | 3,080 | 123 |
| Lingo Staffing | 3,426 | 102 |
| NetSearch Direct | 3,629 | 93 |
| The Jenny Maraghy Team | 3,758 | 87 |
| 37th Parallel Properties | 3,844 | 83 |
| AIS Network | 3,877 | 82 |
| All Points Broadband | 4,009 | 77 |
| Vape Guys | 4,065 | 75 |
| Employdrive | 4,227 | 69 |
| Colab Multimedia | 4,466 | 60 |
| Assura | 4,486 | 60 |
| Dominion Payroll | 4,509 | 59 |
| DJB Hospitality/Sedona Taphouse Restaurants | 4,570 | 57 |
| NDSE | 4,595 | 56 |
| Timmons Group | 4,696 | 52 |
| Canal Capitol Management | 4,723 | 51 |
| CapTech Consulting | 4,766 | 48 |
| Solvaria | 4,957 | 40 |